Norton Antivirus Affiliate Campaign Boost
Sep 9th 2021
Norton Antivirus Affiliate Campaign Boost
Affiliate Marketing News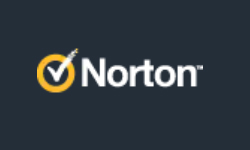 We've got a brand new landing page for this hot affiliate campaign for Norton Antivirus
This new and improved affiliate campaign for Nortons Antivirus is offering new customers the chance to protect their devices for just $14.99 for the first year and renews at $59.99 after one year.
This new offering for US traffic only is bound to be a great performer and it comes with two excellent email creative (one light and one dark).
Nortons provide protection for all devices including Norton antivirus for mac, Norton antivirus for pc, Norton antivirus for smartphones.
They have a version to support most operating systems including Windows, iOS and Android.
Antivirus never goes out of fashion, people always need protection and Nortons provides comprehensive device security plus a VPN for your online privacy.
Norton 360 product specs
Dark Web Monitoring searches the dark web for your personal information.
NortonLifeLock technology blocks over 7 million cyber threats on average every day and has approximately 80 million members and customers world wide
Have a look at the Norton 360 with LifeLock landing page for more info on this campaign.
Still need convincing?
That's ok. You probably have loads of publisher accounts and need to know that adding one more will be worth your while. As we said before we've been publishers since 1999 so we know what we want from affiliate networks. Four of the most important things aside from big payouts are...
Explore more about our publisher services using the links below.
We hope we've manged to convince you to create a publisher account but please don't take our word for it. Have a look at what some of our publishers have to say about us.
If we still haven't answered all your questions please click the button below to...