Net Wealth Online Investment Tools CPL Campaign
Mar 8th 2022
Net Wealth Online Investment Tools CPL Campaign
Affiliate Marketing News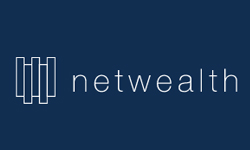 We're now live with a new campaign from Net Wealth the Online Investment Tools provider.
We're excited to introduce this brand new campaign to our finance affiliates.
This CPL affiliate marketing campaign from Net Wealth has a very familiar call to action that any investor can relate to. They provide immediate access to powerful financial tools, qualified advisers and high-quality portfolios, with fees a fraction of traditional providers.
The landing page is crystal clear on their CTA and the form to trigger affiliate commissions is short and concise. Potential investors need just complete their first name, last name, email, password and answer one simple question to access the online investment service.
This affiliate campaign only accepts email traffic and we have a very nice solous creative available on the network.
More about the affiliate network campaign for Net Wealth
The Net Wealth's award-winning platform is designed by investment and technology experts. The service allows you to run robust financial projections, plan for different outcomes and engage with qualified advisers at any time and also facilitates investors to invest in a combination of lower-cost managed portfolios for your ISAs, pensions and other account types.
A powerful client experience, both on and offline
Discretionary wealth management with much lower minimum investment thresholds
High-quality portfolios providing diversified exposure to global equities and fixed income
ISAs, Pensions and General Investments accounts available at significantly lower fees than the industry average
Qualified financial advice available to help you plan for your unique circumstances
Apply on the platform if you want to test this campaign with your financial data. Only top-quality traffic wanted.
Looking for other finance affiliate programs?
See also: Income Protection from Anorak Boosting Affiliate Commissions
Still need convincing?
That's ok. You probably have loads of publisher accounts and need to know that adding one more will be worth your while. As we said before we've been publishers since 1999 so we know what we want from affiliate networks. Four of the most important things aside from big payouts are...
Explore more about our publisher services using the links below.
We hope we've manged to convince you to create a publisher account but please don't take our word for it. Have a look at what some of our publishers have to say about us.
If we still haven't answered all your questions please click the button below to...