Jackpot Winner Dangobuds CC Submit
Jul 15th 2021
Jackpot Winner Dangobuds CC Submit
Affiliate Marketing News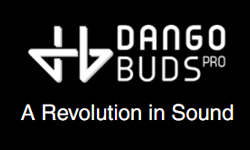 We're live with a super hot potato of a campaign for US traffic only.
Jackpot Winner is absolutely flying at the moment. The Dangobuds promotion is driving leads through the roof.
The offer on the landing page is a free trial of 1 pair of Dangobuds earbuds for just$5.95 shipping.
The landing page is specifically designed for to deliver an awesome conversion rate and easy flow for the customer.
5 unique selling points that drive leads on the landing page include:
One-touch functionality
Bluetooth 4.0
Built-in Dual HD Microphones
Up to 9 Hours of Playing Time
Active Noise Cancelling
Plus, customers get 15 day risk free trial with easy returns. If they choose to keep the product and qualify for the trial, they are billed £79.99. All purchases have a 30 day gyarantee.
Watch this space for some performance stats. Once we've collected enough, we will post it here.
Dangobuds earbuds are available in both black and white. However, right now we only have email creative for the white version.
Text links are available for both black and white colours.
Still need convincing?
That's ok. You probably have loads of publisher accounts and need to know that adding one more will be worth your while. As we said before we've been publishers since 1999 so we know what we want from affiliate networks. Four of the most important things aside from big payouts are...
Explore more about our publisher services using the links below.
We hope we've manged to convince you to create a publisher account but please don't take our word for it. Have a look at what some of our publishers have to say about us.
If we still haven't answered all your questions please click the button below to...