Hearst Magazines Subscription New Campaign Launch
Jul 27th 2021
Hearst Magazines Subscription New Campaign Launch
Affiliate Marketing News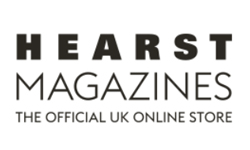 We've just gone live with a brand new magazine subscription campaign from Hearst Magazines
Hearst Magazines are proud owners of popular magazine brands, including Cosmopolitan, Elle, Bazar, Red, Prima, Country Living, House Beautiful, Good Housekeeping, Women's Health, Men's Health, Runner's and more.
This campaign is looking to drive subscriptions for their magazine brands. Most of the subscription plans are heavily discounted and most subscriptions include both the print copy delivered directly to the customer's door, plus an instant access digital copy too.
The best discounts are offered when the consumer pays via Direct Debit. However, PayPal and all major credit card payments are also available.
Best Selling Hearst Magazines

Hearst Magazines also offer a range of beauty box subscriptions, which complement their flagship magazine subscriptions.
When it comes to magazine brands, they don't come much bigger and with more variety than Hearst Magazines.
Promoting these magazine brands should be a breeze.
Still need convincing?
That's ok. You probably have loads of publisher accounts and need to know that adding one more will be worth your while. As we said before we've been publishers since 1999 so we know what we want from affiliate networks. Four of the most important things aside from big payouts are...
Explore more about our publisher services using the links below.
We hope we've manged to convince you to create a publisher account but please don't take our word for it. Have a look at what some of our publishers have to say about us.
If we still haven't answered all your questions please click the button below to...