Euromillions Draw is £184 million this Friday 15th
Oct 13th 2021
Euromillions Draw is £184 million this Friday 15th
Affiliate Marketing News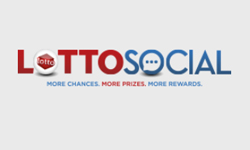 Boom! Whenever the Eurommilions draw is over 100 million bucks, we see conversions fly. Don't miss this Friday.
The Euromillions jackpot was £184m smackers on Tuesday and the conversion rate went through the roof.
If you missed it, don't miss this Friday's draw becaue it's rolled over which means there is andother chance to cash in because the jackpot is still £184m bucks.
As far as affiliate marketing campaigns go, this one is a swinger because it works so much better when the jackpot is huge.
We would never ask affiliates to give this a push unless the jackpot is over £100m because we know you will be happy with the results.
Huge jackpots is the most common reason why people play lottery games but don't take our word for it. Have a look at the chart below. Figures courtesy of Gov.uk.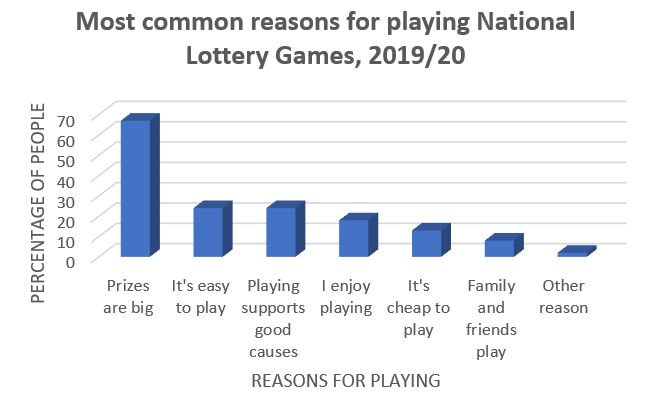 FACT: The BIGGEST Euromillions Jackpot ever will catapult the winner to the Sunday Times Rich List.
What is the Lotto Social affiliate campaign?
Lotto Social is a lottery syndicate, which put simply is a group of players who come together to purchase lottery tickets collectively and share any winnings that occur.
Everyone including punters know you're chances of winning a jackpot is always higher in a syndicate so that should be your sell.
An affiliation with Lotto Social can pull in big bucks if you promote the campaign right.
The main call to action is 10 lines for just £1. That's represents a huge saving because one Euromillions ticket on it's own costs £2.50 so to get 10 lines for £1 is a strong selling point. Do the math and see how much punters are saving, while also increasing their chances of winning the lottery.
Best times to push Lotto Social
Another top tip to make stacks of money on this campaign is to make sure you promote at the right times. The Euromillions jackpot draw takes place every Tuesday and Friday at 7.45pm GMT.
Based on performance stats, the best time to promote the campaign is on Monday and Thursday evenings and throughout Tuesday and Friday up until 5pm.
Lotto Social allowed media
This campaign accepts traffic from direct email, display and on site content.
When the jackpot is large enough to see from space, we make sure we have an up-to-date email creative on the platform. If you don't see it in the login then please reach out.
If you have a content site, we can provide a self updating banner which will always show the current jackpot amount automatically. Just reach out to your AM and ask for it and it will be supplied.
We also have two versions of this campaign. There is the CPL version which payout out once the user signs up and enters their mobile number, wheil the CPA version requires the user to sign up, enter their mobile number and then pay £1 for 10 lines.
Really all depends on your traffic as to which version of this affiliate campaign will work best for you but from our stats the epc of the CPL version is £0.53, while the CPA version £0.30.
Other gaming campaigns
If gaming is your bag, we also have this super hot campaign from Mecca Bingo: Play with £10 and get up to £120
Plus, there are a selection of other casino and bingo campaigns to look at.
Still need convincing?
That's ok. You probably have loads of publisher accounts and need to know that adding one more will be worth your while. As we said before we've been publishers since 1999 so we know what we want from affiliate networks. Four of the most important things aside from big payouts are...
Explore more about our publisher services using the links below.
We hope we've manged to convince you to create a publisher account but please don't take our word for it. Have a look at what some of our publishers have to say about us.
If we still haven't answered all your questions please click the button below to...