New Mecca Bingo Play with £10 get £120
Sep 9th 2021
New Mecca Bingo Play with £10 get £120
Affiliate Marketing News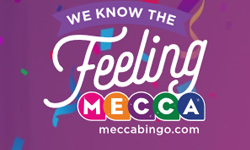 Mecca Bingo is back with a new and improved offer for bingo players.
Play with £10 and get up to £120 is huge and that's the new call to action from Mecca Bingo.
new players just have to sign up at meccabingo.com, deposit £10 to play with and spin the reel to reveal their welcome bonus! Plus, once they have singed up as a new player, they can also start playing other Mecca Bingo games, including Cashline, Gold Rush, Born in the USA and Dancing Queen.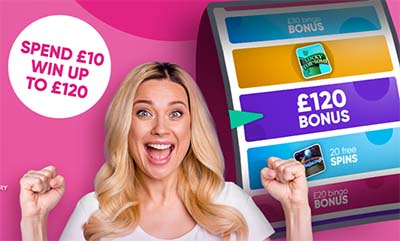 The affiliate campaign from Mecca Bingo has been a consistent performer, even when the call to action was play with £10 and get £60. The offering has doubled now so we're hoping to see some excellent traction on this.
Bingo affiliates, make sure you don't miss the chance to promote this particular version of the Mecca Bingo affiliate program.
Still need convincing?
That's ok. You probably have loads of publisher accounts and need to know that adding one more will be worth your while. As we said before we've been publishers since 1999 so we know what we want from affiliate networks. Four of the most important things aside from big payouts are...
Explore more about our publisher services using the links below.
We hope we've manged to convince you to create a publisher account but please don't take our word for it. Have a look at what some of our publishers have to say about us.
If we still haven't answered all your questions please click the button below to...