Disrepair Claim CPL Campaign Live Again
Jul 20th 2021
Disrepair Claim CPL Campaign Live Again
Affiliate Marketing News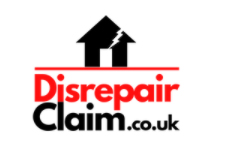 We're happy to announce that this campaign is live again and ready to resume activity.
In May 2020, this campaign was one of the very best performers with an EPC of £1.21.
Disrepair Claim helps tenants living in poor housing conditions to force their landlords to make essential repairs or face compensation claims.
They help tenants living in social/council housing and people renting off private landlords.
Their Disrepair Claims Specialists offer renters 100% No Win, No Fee, No Obligation Review.
The landing page and email creative are both slick and help with an easy flow for registrations.
This campaign works particularly well with certain data types. If you have data that you think this will respond well with, we strongly urge you to test this.
Still need convincing?
That's ok. You probably have loads of publisher accounts and need to know that adding one more will be worth your while. As we said before we've been publishers since 1999 so we know what we want from affiliate networks. Four of the most important things aside from big payouts are...
Explore more about our publisher services using the links below.
We hope we've manged to convince you to create a publisher account but please don't take our word for it. Have a look at what some of our publishers have to say about us.
If we still haven't answered all your questions please click the button below to...