Rev-up your commissions with Mercedes Emissions Compensation
Feb 11th 2022
Rev-up your commissions with Mercedes Emissions Compensation
Affiliate Marketing News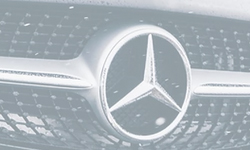 Rev-up your commissions with Mercedes Emissions Compensation
We're really happy with the performance of this campaign so far.
Early testing results are showing a very decent conversion rate and excellent epc of GBP 0.71
The landing page of the affiliate campaign asks "Did Your Mercedes Have A Cheat Device?" Consumers who enter their reg number can find out if they are due compensation.
Mercedes diesel vehicles sold between 2008 and 2018 are believed to be affected and there are reportedly over 600,000 affected Mercedes in the UK. However, there are said to be over 1.25m owners who could claim because one car can have multiple owners over it's lifespan.
People eligible for a claim are assisted on a no-win-no-fee basis by a leading London law firm with significant experience of consumer and group litigation.
Have a look at the stats from early testing of Mercedes Emissions Compensation affiliate program

There are very decent budgets available and a nice email creative which gets straight to the point.
We highly recommend testing this one. We're pretty sure you will be happy with the results.
Mercedes Emissions Compensation Backgroud
Mercedes is accused of fitting millions of its diesel vehicles with "defeat devices" worldwide, deliberately designed to reduce emissions levels in a regulatory test environment in order to be cleared to drive on UK roads.
Lawyers argue Mercedes therefore sold cars that were far more polluting than drivers were told (and more polluting than legally allowed), impacting the re-sale value of the affected vehicles (because Mercedes did not deliver an environmentally compliant car which also met performance expectations) and causing greater environmental damage.
Still need convincing?
That's ok. You probably have loads of publisher accounts and need to know that adding one more will be worth your while. As we said before we've been publishers since 1999 so we know what we want from affiliate networks. Four of the most important things aside from big payouts are...
Explore more about our publisher services using the links below.
We hope we've manged to convince you to create a publisher account but please don't take our word for it. Have a look at what some of our publishers have to say about us.
If we still haven't answered all your questions please click the button below to...