Pinecone Paid Surveys Affiliate Campaign
Aug 2nd 2022
Pinecone Paid Surveys Affiliate Campaign
Affiliate Marketing News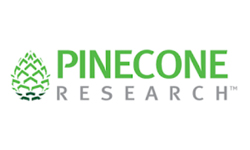 Pinecone Research is one of the leading paid survey sites and a steady earner for affiliates.
If you're looking for a solid performer in the paid survey space, this UK campaign from Pinecone is one of the best choices you can make to promote to your base.
They pay their members £3 for every product survey they take part in. Payments are made via shopping vouchers or gift cards which can be redeemed at online and high street retailers.
Pinecone Research treats their panelists are part of an elite group that represents consumers and households and they highly value their opinions to help manufacturers predict which products will be developed and which may not be suited for launch.
They make it very easy for consumers to start earning money for theur opinion. They simply send out an email notification when they have a survey or product test available. All the consumer has to do is respond to the survey/product test and they will receive points for each completed survey! Points can be redeemed for cash or prizes.
Just apply if you want to give this survey campaign a go or if you already have this, then have a look at the other UK Paid Survey Affiliate Campaigns that are currently active on the platform.
Still need convincing?
That's ok. You probably have loads of publisher accounts and need to know that adding one more will be worth your while. As we said before we've been publishers since 1999 so we know what we want from affiliate networks. Four of the most important things aside from big payouts are...
Explore more about our publisher services using the links below.
We hope we've manged to convince you to create a publisher account but please don't take our word for it. Have a look at what some of our publishers have to say about us.
If we still haven't answered all your questions please click the button below to...