New CC Submit Campaign for US Traffic
Aug 11th 2021
New CC Submit Campaign for US Traffic
Affiliate Marketing News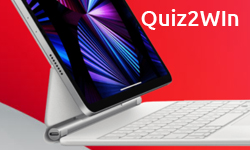 We are now live with another hit converting CC submit campaign from Quiz2Win
Affiliate marketers, this is a hottie you just have to try out if you're serious about crushing it.
This new CC submit campaign from Quiz2Win is destroying all other campaigns in it's wake.
Promote this competition to win an iPad Pro worth $2,099, complete with Magic Keyboard. It's the hottest tech gadget around.
We have a decent email creative for this and you can also promote via display/text link. However, you decide to push this, we're sure you will crush it, because everyone else is.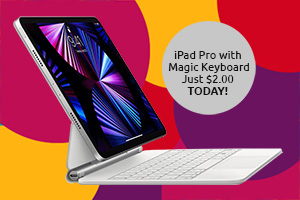 We really hope you give this one a go if you have US traffic. Plus, we also have a selection of other CC submit campaigns for UK and US traffic.
Still need convincing?
That's ok. You probably have loads of publisher accounts and need to know that adding one more will be worth your while. As we said before we've been publishers since 1999 so we know what we want from affiliate networks. Four of the most important things aside from big payouts are...
Explore more about our publisher services using the links below.
We hope we've manged to convince you to create a publisher account but please don't take our word for it. Have a look at what some of our publishers have to say about us.
If we still haven't answered all your questions please click the button below to...