New Campaign: Free Spins Loopy for Canadian Traffic
Aug 23rd 2021
New Campaign: Free Spins Loopy for Canadian Traffic
Affiliate Marketing News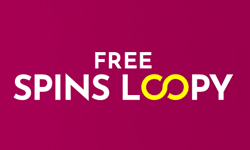 Yep, we've gone live with a new campaign for Canadian Traffic and it's off to a mega start.
Free Spins Loopy offer new players 120 free spins when they complete two form fields - Name and Email.
The landing page screams 'I want this' and that's why we are seeing really encouraging conversion rates in the first 48 hours of launching.
It must be said that this IS NOT for US traffic, only Canadian traffic will be accepted and paid for. Speaking of payments, the commission per lead is an eye-watering sum considering this is a simple first page submit two form field campaign.
Certainly, this is one of the best payouts for a gambling cpl campaign for Canadian traffic.
Email and display are both allowed and we have a nice email creative on the platform and a range of flashy animated banners.
Any display activity will need to have the ts and Cs on the page for compliance.
18+. T&Cs Apply - New players only. Offers valid across multiple providers. Wagering requirements and withdrawal restrictions apply. Valid until further notice. See chosen provider's site for full T&Cs.
Still need convincing?
That's ok. You probably have loads of publisher accounts and need to know that adding one more will be worth your while. As we said before we've been publishers since 1999 so we know what we want from affiliate networks. Four of the most important things aside from big payouts are...
Explore more about our publisher services using the links below.
We hope we've manged to convince you to create a publisher account but please don't take our word for it. Have a look at what some of our publishers have to say about us.
If we still haven't answered all your questions please click the button below to...