New Argos Gift Card offer from Earn Your Swag
Mar 8th 2022
New Argos Gift Card offer from Earn Your Swag
Affiliate Marketing News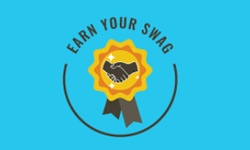 We've launched another campaign from Earn your swag and it's performing even better than the Amazon Gift Card version of the same campaign.
Earn your Swag was launched on the platform with an offer for a free Amazon Gift card and it worked pretty well, in fact, it still does.
When the client sent us a new offer 'Get a free £100 Argos Gift Card', it was just what we needed to continue building momentum for their campaign.
Conversion rate is a solid 18% with an epc of £0.18 (payout is £1 cpl). Have a look at performance so far.

We highly recommend running both the Amazon and the Argos versions side by side. That's what we've been doing internally.
The flow is pretty simple. Just answer 3 simple questions and then complete the form to trigger affiliate commission.
Earn Your Swag pays out on a simple CPL model but they have a KPI on the backend which is monitoring the number of third party premium promotions your traffic delivers.
So far, the client is super happy with the quality of our traffic and we intend to keep it that way.
Still need convincing?
That's ok. You probably have loads of publisher accounts and need to know that adding one more will be worth your while. As we said before we've been publishers since 1999 so we know what we want from affiliate networks. Four of the most important things aside from big payouts are...
Explore more about our publisher services using the links below.
We hope we've manged to convince you to create a publisher account but please don't take our word for it. Have a look at what some of our publishers have to say about us.
If we still haven't answered all your questions please click the button below to...