Maru Voice paid surveys affiliate campaign
Jul 21st 2022
Maru Voice paid surveys affiliate campaign
Affiliate Marketing News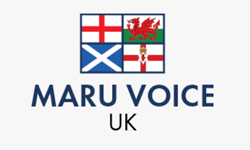 Maru Voice paid surveys affiliate campaign is one of the most reliable revenue earners in the paid survey space
We are so happy to have this campaign back this July and we hope to have it running until the end of the year.
This campaign performs incredibly well, delivering consistent results for publishers.
Maru Voice have a very strong call to action - Get paid for your views and be entered to win £1000 for signing up. Plus, answer surveys and receive points to redeem for gift vouchers to your favourite retailers.
The epc hovers at around £0.25 to £0.35. Results are dependent on type of traffic and media used to promote the affiliate campaign.
If your traffic or data performs well with survey offers, this campaign is worth a good push.
Still need convincing?
That's ok. You probably have loads of publisher accounts and need to know that adding one more will be worth your while. As we said before we've been publishers since 1999 so we know what we want from affiliate networks. Four of the most important things aside from big payouts are...
Explore more about our publisher services using the links below.
We hope we've manged to convince you to create a publisher account but please don't take our word for it. Have a look at what some of our publishers have to say about us.
If we still haven't answered all your questions please click the button below to...