Gas Engineer Courses Campaign lighting up commissions
Mar 24th 2022
Gas Engineer Courses Campaign lighting up commissions
Affiliate Marketing News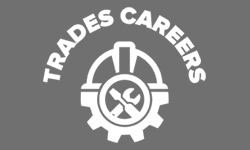 We love an EDU campaign that lives up to expectations and this one from Trades Careers is a rising star.
We have been very impressed with the performance of this campaign from the off.
Trades Careers help people build a career in the booming UK trades industry by gaining an industry recognised city & guilds qualification including City & Guilds, NVQ and Gas Safe among others.
The flow for a qualified lead is pretty straight forward. Just complete the form on the landing page to request more information.
Only queries from employed people will be accepted so if you can target employed users, you will find the scrub rate to below.
The 'Gas Safe' course focuses on individuals with no or little previous domestic gas experience (or other Trades individuals), who would like to either retrain or start a new career as a domestic 'Gas Safe' Engineer and gain the recognised UK qualification.
A career as a gas engineer can be highly lucrative. According to the ONS, starting out in a career as a gas engineer can expect a starting salary of £32,500. well above the national 2019 UK average salary of £25,844. With training, gas engineers can make even more money and even branch out into related careers.
So, now you know how lucrative a career as a gas engineer can be, we're pleased to let you know that promoting this campaign can also be very lucrative.
From the initial test in the first few days of launching we've seen a 4% conversion rate with an epc of £0.32. Pretty decent performance for any affiliate campaign and considering there was little or no targeting, that performance could be even better.

We've got a smart email creative to help with promoting this campaign. So far this month it's looking like being one of the best affiliate programs.
We hope you decide to try this one and if you have any questions please don't hesitate to reach out.
Still need convincing?
That's ok. You probably have loads of publisher accounts and need to know that adding one more will be worth your while. As we said before we've been publishers since 1999 so we know what we want from affiliate networks. Four of the most important things aside from big payouts are...
Explore more about our publisher services using the links below.
We hope we've manged to convince you to create a publisher account but please don't take our word for it. Have a look at what some of our publishers have to say about us.
If we still haven't answered all your questions please click the button below to...