Dial a Specialist Injury Claims now live
May 9th 2023
Dial a Specialist Injury Claims now live
Affiliate Marketing News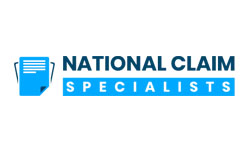 Give your affiliate commissions a boost with a brand new injury claim campaign that's just landed on the network and currently exclusive to us.
We are now live with Dial a Specialist Injury Claims. They offer free claim assessment for accident at Work, Public, Private Premises or even due to medical negligence.
This campaign is an SOI thhird page submit offer and comes complete with a nice email creative but display is also allowed.
After initial testing we're seeing an epc of £0.83 even before segmenting and targeting.
If your visitors/data has worked well with injury claim offers in the past, this affiliate marketing campaign is a no brainer to get tested.
Still need convincing?
That's ok. You probably have loads of publisher accounts and need to know that adding one more will be worth your while. As we said before we've been publishers since 1999 so we know what we want from affiliate networks. Four of the most important things aside from big payouts are...
Explore more about our publisher services using the links below.
We hope we've manged to convince you to create a publisher account but please don't take our word for it. Have a look at what some of our publishers have to say about us.
If we still haven't answered all your questions please click the button below to...