Avira Antivirus campaign for German Traffic
Jul 21st 2022
Avira Antivirus campaign for German Traffic
Affiliate Marketing News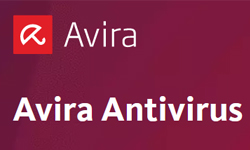 We are live with a new antivirus affiliate marketing campaign for German traffic called Avira Antivirus
This is a super hot deal for German consumers looking for a reliable antivirus application from a leading brand.
Avira Antivirus Pro is offering consumer 50% off their best antivirus software, an industry-leading anti-malware, adware and spyware cleaner. Automatically renews at £29.99/year unless the renewal is cancelled. Prices are subject to change.
Consumers love this brand of antivirus because it is more resource efficient than any other antivirus and it not only removes bad files but repairs corrupted items it finds.
The package also includes premium support with comptetent advice to help solve a variety of common problems.
We've sourced this campaign form a world class McAfee DE also available on the network and several other antivirus campaigns for a variety of other geos.
Current affiliates can apply on the platform to run this campaign. If you're yet to join then click here to sign up today.
Still need convincing?
That's ok. You probably have loads of publisher accounts and need to know that adding one more will be worth your while. As we said before we've been publishers since 1999 so we know what we want from affiliate networks. Four of the most important things aside from big payouts are...
Explore more about our publisher services using the links below.
We hope we've manged to convince you to create a publisher account but please don't take our word for it. Have a look at what some of our publishers have to say about us.
If we still haven't answered all your questions please click the button below to...