Avado the top performing EDU campaign for UK traffic
Aug 31st 2021
Avado the top performing EDU campaign for UK traffic
Affiliate Marketing News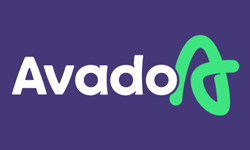 We're are very impressed by the performance of Avado Online Courses affiliate marketing campaign recently launched on the platform.
When it comes to Education campaigns, it's a bit hit and miss, so when we get hold of an EDU campaign that performs, we love it.
This one from Avado has been performing particularly well since launching last week. We ran some internal tests on the campaign via direct email activity and we were delighted to see a very decent £0.32 epc from the traffic we ran on this.
It's early days still, as it's only been live on the platform for just over week (at the time of writing this) but from what we can see, it's going to be a staple going forward if the conversion rate can keep on delivering this performance.
What is Avado?
Avado provide online courses for people looking to either progress in their current placement or seek a new career in HR or Business. With their online courses you can get a CIPD Level 5 Diploma qualification, which happens to be internationally recognised.
Their online course is set out into 8 key modules, including Business issues & HR, Employee Engagement, Employment Law, Leadership & Management Skills, Managing HR Resources, Professional Practices, Resourcing & Talent Planning, Using Information in HR.
Drive traffic for this high performing and very solid CPL first page submit campaign and get paid for each application for more information.
have a look below at the screengrab of the stats for the first week live on the platform.

Still need convincing?
That's ok. You probably have loads of publisher accounts and need to know that adding one more will be worth your while. As we said before we've been publishers since 1999 so we know what we want from affiliate networks. Four of the most important things aside from big payouts are...
Explore more about our publisher services using the links below.
We hope we've manged to convince you to create a publisher account but please don't take our word for it. Have a look at what some of our publishers have to say about us.
If we still haven't answered all your questions please click the button below to...