Welcome to Cover Buddy Life Insurance CPL Campaign
Aug 16th 2021
Welcome to Cover Buddy Life Insurance CPL Campaign
Affiliate Marketing News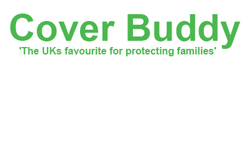 This is an exclusive life insurance campaign from Cover Buddy and is only available to advortis.com affiliates.
We love bringing exclusive campaigns to market and this one from Cover Buddy is the latest in a long line of offers we can say have started exclusively to us.
Our media team handled everything from setting up to email creative creation for this campaign from a Life Insurance broker that has been in the space for several years.
This campaign is available to be promoted via multiple channels, including email, display and coreg. Just let us know what your preferred channel is and we will get you fixed up nicely.
As usual, we are looking for the very best quality leads, so only very serious publishers with a proven record with finance traffic are wanted for this one. As with all CPL SOI finance affiliate marketing campaigns, the client has a very efficient backend making sure leads delivered are real and proper and their KPI is being met.
It's always a good thing to have first dibs at a new campaign before the rest of the affiliate marketing world gets their claws into it. Considering that, we highly recommend you apply for this if finance offers are your thing.
Tracking is in realtime via Server2Server postback URLs and payouts are available to view in the platform.
Still need convincing?
That's ok. You probably have loads of publisher accounts and need to know that adding one more will be worth your while. As we said before we've been publishers since 1999 so we know what we want from affiliate networks. Four of the most important things aside from big payouts are...
Explore more about our publisher services using the links below.
We hope we've manged to convince you to create a publisher account but please don't take our word for it. Have a look at what some of our publishers have to say about us.
If we still haven't answered all your questions please click the button below to...