Rewards Giant Sweepstakes for UK traffic is Live
Aug 2nd 2022
Rewards Giant Sweepstakes for UK traffic is Live
Affiliate Marketing News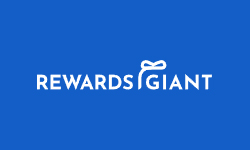 We've got a nice selection of Rewards Gaint competitions for affiliates to promote.
Rewards Giant is a high paying competition affiliate campaign which we highly recommend you try if your data works well with these types of offers.
The best performing offering from this brand is the Amazon £500 egift card giveaway. It's gaining some serious traction amongst affiliates already pushing.
We also have a version of this campaign giving away £300 Shein Gift Cards and £650 Aldi gift card.
The active conversion rate for this offer is 12% and the epc is GBP 0.33. Pretty impressive stats.
All the activity to date has been via dispaly traffic but we can provide email creative if you want to broadcast to your base. Just reach out to your account manager for details.
Still need convincing?
That's ok. You probably have loads of publisher accounts and need to know that adding one more will be worth your while. As we said before we've been publishers since 1999 so we know what we want from affiliate networks. Four of the most important things aside from big payouts are...
Explore more about our publisher services using the links below.
We hope we've manged to convince you to create a publisher account but please don't take our word for it. Have a look at what some of our publishers have to say about us.
If we still haven't answered all your questions please click the button below to...