PPI Tax Refunds Affiliate Campaign
May 11th 2023
PPI Tax Refunds Affiliate Campaign
Affiliate Marketing News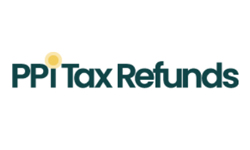 We've just gone live with a brand new PPI campaign.
Just when we thought there was no more money in PP Claims affiliate campaigns, this one pops up and it could be a real winner.
This PPI Tax Refunds Affiliate Campaign helps consumers who have successfully had a PPI claim in the past 4 years, claim back the tax they would have paid on the compensation they received.
This was a big mistake from HMRC to charge tax on compensation recieved by claimaints and now they are having to give it all back.
Tax refund claims will generally be much less than the actual compensation they received but the value is substantial.
PPITaxRefunds, can help you claim back £1000s in tax refunds for each PPI pay out received.
PPI Tax Refunds expert team provides a fast, easy, and completely free assessment process, allowing claimants to reclaim PPI tax refund quickly. Also if the claimant was awarded statutory interest, they could be entitled to even more.
We have a very nice email creative ready to go on the platform. You just need to apply to run this.
Click here for more info on claiming PPI tax on a payment protection insurance
Still need convincing?
That's ok. You probably have loads of publisher accounts and need to know that adding one more will be worth your while. As we said before we've been publishers since 1999 so we know what we want from affiliate networks. Four of the most important things aside from big payouts are...
Explore more about our publisher services using the links below.
We hope we've manged to convince you to create a publisher account but please don't take our word for it. Have a look at what some of our publishers have to say about us.
If we still haven't answered all your questions please click the button below to...