Now Auto Quotes USA Affiliate Campaign
Jan 25th 2023
Now Auto Quotes USA Affiliate Campaign
Affiliate Marketing News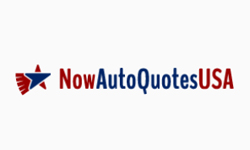 Boost your affiliate income with this auto insurance quotes campaign for US traffic.
We are now live with a new auto insurance quotes campaign for US traffic called Now Auto Quotes USA.
The campaign has a great call to action of Rates from $19/Month! What driver in their right mind wouldn't want to pay such a low sum for their insurance.
Users just have to enter their zip code to start the process of connecting them with the best auto insurance quotes in their region.
This is a CPL campaign so commissions trigger on completion of online quote and reporting is live in the platform.
We have two excellent email creative available and this affiliate campaign also comes with it's own suppression file and unsubscribe link.
Now Auto Quotes USA Affiliate Campaign User Journey
Provide some basic information about yourself and your vehicle (This will allow us to generate customized personalized results).


The Smart matching engine will sift through thousands of possible insurance policies and only present you with relevant and valid options.


Drivers have the freedom to choose the specific policy you feel suits you the most from a list of matching policies we provide.


We also have another car insurance quotes affiliate campaign on a revshare model CarInsurance.net
Still need convincing?
That's ok. You probably have loads of publisher accounts and need to know that adding one more will be worth your while. As we said before we've been publishers since 1999 so we know what we want from affiliate networks. Four of the most important things aside from big payouts are...
Explore more about our publisher services using the links below.
We hope we've manged to convince you to create a publisher account but please don't take our word for it. Have a look at what some of our publishers have to say about us.
If we still haven't answered all your questions please click the button below to...