Nielsen Computer & Mobile Panel is Best Paid Survey
Jan 4th 2023
Nielsen Computer & Mobile Panel is Best Paid Survey
Affiliate Marketing News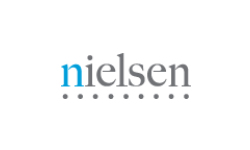 Nielsen Computer & Mobile Panel is Best Paid Survey
Start 2023 with one of the highest paying and solid converting paid survey offers for US traffic.
Nielsen Computer & Mobile Panel has gotten off to a remarkable start, converting at around 19% and boasting an amazing epc of £1.69.
We relaunched the Nielsen Computer & Mobile Panel affiliate campaign on January 3rd 2023 and in just a couple of days the perfoemance has been very impressive.
Nielsen Computer and Mobile Panel invites respondents to register their devices and earn rewards when they download and install the Nielsen app and simply doing what they do online while the passive app does it's work in the background.
View the Nielsen Computer & Mobile Panel Affiliate Campaign Landing page.
The strong call to actions include: earn $60 in Yearly Rewards Points. Plus, entry into a $10,000 Monthly Sweeps. Plus, all panelists earn game tokens for chances to instantly win rewards in the scratch off games!
We have banners and email creative available for this campaign so just apply on the platform or reach out to us and we'll get you set up.
We also have a UK version of the Nielsen Computer & Mobile Panel campaign but these offers are high paying so budgets are limited each month.
Still need convincing?
That's ok. You probably have loads of publisher accounts and need to know that adding one more will be worth your while. As we said before we've been publishers since 1999 so we know what we want from affiliate networks. Four of the most important things aside from big payouts are...
Explore more about our publisher services using the links below.
We hope we've manged to convince you to create a publisher account but please don't take our word for it. Have a look at what some of our publishers have to say about us.
If we still haven't answered all your questions please click the button below to...