New increased payout for On That Ass
Feb 15th 2023
New increased payout for On That Ass
Affiliate Marketing News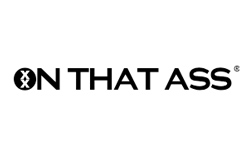 We've managed to secure an increase in payout for this campaign so it's a good time to give a little push.
Since the increase in payout we've seen a decent and steady uptick in conversion rates, today converting at 20% so far. Long may that continue.
The deal from On That Ass remains the same and the landing page and flow is unchanged. Free Trial of On That Ass Boxer Shorts delivered directly to your door.
It's a 100% Free Trial. Users just have to log in to their Paypal or pay a £1 refundable credit card fee to confirm identity. Payout triggers afetr confirmation of identify.
users get to choose between two types of boxer shorts.
Key selling points for On That Ass Affiliate Campaign
100% Free Trial.
Just confirm identity via Paypal Login or £1 refundable credit card fee.
Two Boxer Short Styles to choose from
Over 3 million boxer shorts sold in the UK
Top quality with the perfect fit.
More than 3 million people preceded you.
The On That Ass Affiliate Campaign is also available in other EU GEOS so if you have traffic in UK, DE, NL, BE/NL, BE/FR, FR, ES, SE, DK, IT
Allowed media include email and display. Email creative is available on the platform and there are a selection of banners too.
Still need convincing?
That's ok. You probably have loads of publisher accounts and need to know that adding one more will be worth your while. As we said before we've been publishers since 1999 so we know what we want from affiliate networks. Four of the most important things aside from big payouts are...
Explore more about our publisher services using the links below.
We hope we've manged to convince you to create a publisher account but please don't take our word for it. Have a look at what some of our publishers have to say about us.
If we still haven't answered all your questions please click the button below to...