Gamblers Know CPL Campaign Relaunch
Jul 13th 2021
Gamblers Know CPL Campaign Relaunch
Affiliate Marketing News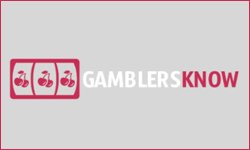 It's back and better than ever. Gamblers Know has a brand new landing page and email material.
We are happy to announce that we have relaunched this very popular CPL SOI casino campaign with all new email creative, banners and most importantly, new landing page that should drive conversions through the roof.
This campaign was a super hot performer back in early 2020, so we're hoping the new version will be as equal if not outperform the old version.
The client is 100% solid and has a stellar payment history, we love working with them.
Whether you've tried this before or not, it's worth loading this one up and pushing to your inventory.
Still need convincing?
That's ok. You probably have loads of publisher accounts and need to know that adding one more will be worth your while. As we said before we've been publishers since 1999 so we know what we want from affiliate networks. Four of the most important things aside from big payouts are...
Explore more about our publisher services using the links below.
We hope we've manged to convince you to create a publisher account but please don't take our word for it. Have a look at what some of our publishers have to say about us.
If we still haven't answered all your questions please click the button below to...