eharmony CPL affiliate campaign now live
Aug 16th 2021
eharmony CPL affiliate campaign now live
Affiliate Marketing News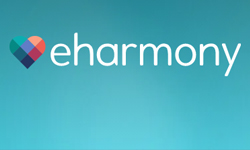 We're super happy to announce the launch of harmony dating CPL campaign
Drive new potential subscribers to the eharmony website and earn some decent affiliate commissions. The world's most trusted dating app is running a super powerful call to action '50% off all subscriptions'.
Affiliates are invited to drive traffic to the harmony affiliate campaign and get paid when you generate a new member who signs up and then also completes the eharmony Compatibility Quiz.
harmony have the world's largest dating pool of people looking for someone special and every 14 minutes, someone finds love on the harmony platform.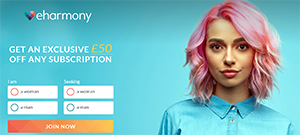 That's a lot of stuff to work with to help promote the campaign. New members simply have to complete the registration form and then fill in the individual Personality Profile. This profile tells harmony what kind of person they should match daters with. Once fully completed, new members can access their matches, profile and messaging, and affiliate commissions are triggered.
The first thing your visitors will see when they click through to the eharmony lander is a simple form asking them to select their gender and the gender of the person they are seeking. Tap on the 'Join Now' button and they are presented with the profiler. Easy peasy!
If you've ever performed well with dating offers, we highly recommend you give this one from eharmony a try.
We're expecting big things for this one.
Still need convincing?
That's ok. You probably have loads of publisher accounts and need to know that adding one more will be worth your while. As we said before we've been publishers since 1999 so we know what we want from affiliate networks. Four of the most important things aside from big payouts are...
Explore more about our publisher services using the links below.
We hope we've manged to convince you to create a publisher account but please don't take our word for it. Have a look at what some of our publishers have to say about us.
If we still haven't answered all your questions please click the button below to...