Auto Trader Competition Campaign is Live!
Jul 8th 2021
Auto Trader Competition Campaign is Live!
Affiliate Marketing News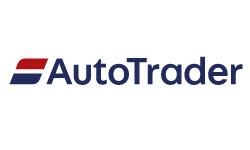 We are now live with a new competition from Auto Trader. This time they are giving away an electric mini.
After the huge success of the Auto Trader promotion in June (Win a Renault Twizy electric car), they are now live with the July competition, an electric Mini worth £26,000.
Flow is a simple form completion (just 3 form fields, single option) to enter. The user needs to also confirm they are over 18 years old and hold a UK driving licence, so please bear that in mind when targeting.
We have strict display copy that needs to be adhered to and an approved image is also available on request.
This campaign converts extremely well at just under 40%.
Still need convincing?
That's ok. You probably have loads of publisher accounts and need to know that adding one more will be worth your while. As we said before we've been publishers since 1999 so we know what we want from affiliate networks. Four of the most important things aside from big payouts are...
Explore more about our publisher services using the links below.
We hope we've manged to convince you to create a publisher account but please don't take our word for it. Have a look at what some of our publishers have to say about us.
If we still haven't answered all your questions please click the button below to...