123 Bookies & Euro 2020
Jul 7th 2021
Affiliate Marketing News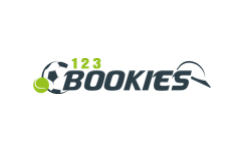 We've got the perfect Euro 2020 free bet CPL SOI campaign from 123 Bookies. Get on board.
We have a special landing page for 123 Bookies, specially set up for the football.
England is in dreamland and the nation is convinced they will be lifting the trophy this year and bringing football home.
Ride the wave of positive feelings by promoting this campaign to your audience and watch the commissions roll in.
The lander for this campaign shouts about up to £250 in free bets, which is a nice call to action to rope the punters in.
The CPL payout for this campaign is a bit low but performance is excellent which makes up for the low payout.
If you are already signed up to this one just go grab links and push. Cap is open so fire away.
Still need convincing?
That's ok. You probably have loads of publisher accounts and need to know that adding one more will be worth your while. As we said before we've been publishers since 1999 so we know what we want from affiliate networks. Four of the most important things aside from big payouts are...
Explore more about our publisher services using the links below.
We hope we've manged to convince you to create a publisher account but please don't take our word for it. Have a look at what some of our publishers have to say about us.
If we still haven't answered all your questions please click the button below to...