GLOBAL - Bitcoin Profit
Active Campaigns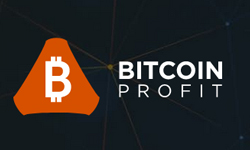 GLOBAL - Bitcoin Profit
Earn Millions right now

Campaign Type: CPA
Allowed Traffic: Email/Display/Native
Incent allowed: NO
View Landing Page

Drive FTD's for Bitcoin Billionaire and earn massive commissions. This campaign accepts traffic for multiple GEOs including UK, CA, AU, Nordics, NL, CH, SG, HK, ZA.
If you would like any further information regarding this campaign please send us an email with your query.
Frequently Asked Questions
Here we have answered some frequently asked questions we have received from publishers.
What are your payment terms?
Do i need a website to join this network?
What media channels do you allow?
How Long does it take to open up a publisher account?
Do you support postback urls?
Is there API support?
Which countries do you have the most campaigns for?
This is by far the most common of questions and we totally understand. We pay on a NET-30 basis to the vast majority of our publishers. However, certain publishers that prove to deliver great volumes and quality traffic we are able to negotiate NET-15 payment terms.
Again a very popular question and the answer to that is NO. However, we do need some information about how you do your affiliate marketing so once you've applied for a publisher account, if we see that you have not submitted a website we would normally reach out to you and ask a few key questions.
The vast majority of our campaigns allow multiple media channels to be used when promoting our campaigns, such as direct e-mail marketing, display traffic, PPC, Social and others. If campaign has a particular restriction in terms of channels allowed, it will be stated on the campaign application page.
It will take you less than a minute to apply for a publisher acocunt and it will take us less than 24 hours to review the application. After you complete our application form you will receive an email from us informing you that we are reviewing your application. In tht email there is also the direct skype, email and phone contact details of yur assigned Account Manager. Please feel free to reach out to him or her and ask about your account application status.
Yes we do support the placement of Server2Server postback URL's. You can either have a global postback placed which will default for all campaigns you run or you can have campaign specific postback url's placed for each indifivdual campaign. Just ask your account manager for any assistance.
Absolutley! We can set up API's on request so that you can integrate your system with ours for reporting and notifications. Just ask your account manager to set you up.
We are a UK based affiliate network so the majority of our active campaigns are for UK traffic but we also have an excellent selection of campaigns for the following GEOS US/CA/DE/FR/AU/NZ/IT/ES. Also feel free to reach out to us and ask for a particular campaign in your target geo as we may be able to add it to the platform. Advertisers are always asking us to promote campaigns from regions all over the world so if we have a request from a publisher we are happy to reach out to any advertiser that is looking for traffic in that geo.
To see our full list of active campaigns, please
Want to know more? Contact us - we are happy to help.